River Rock Sizes
River rocks are a natural, beautifully occurring product of our earth! As the name implies, river rock is a type of rock/stone/gravel that is naturally found along the banks of rivers, ponds, lakes, and other bodies of water.
Because of their proximity to bodies of water, especially rivers, river rock is often smooth and rounded to the touch. They have a variety of beautiful earth-tone colors including, greys, whites, browns, and even faded light pink!
Another wonderful feature of river rocks are their various shapes and sizes! River rock sizes have a lot of variability which influences their use cases in landscaping. Read more below to get the full breakdown on river rock sizes.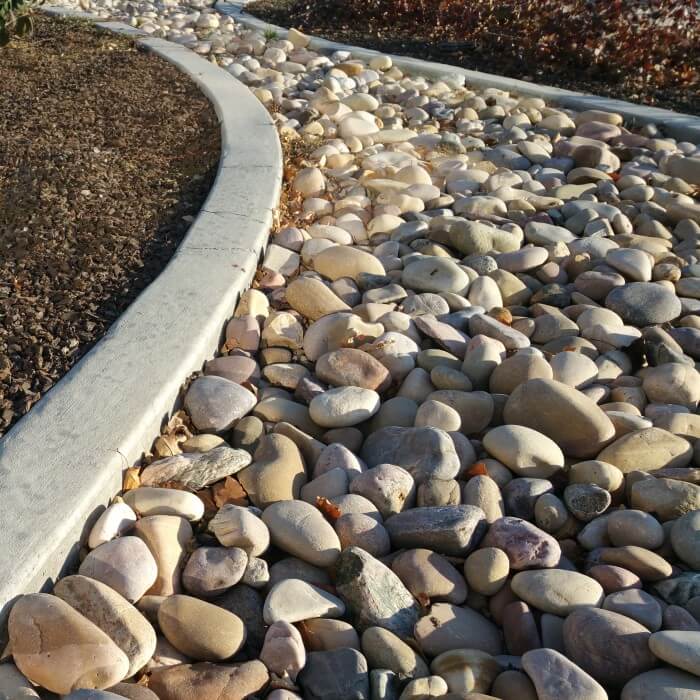 River rock comes in 5 primary categories of sizes, ranging from 3/8" all the way up to 5".
Each size category is best suited for certain use cases and situations.
3/8" river rock - This rock is the smallest standard size available for purpose. Because of its small size, smooth touch, and rounded edges, this size category is best suited for playgrounds and play areas. The lack of dust combined with its deterrancy to insects and bugs make it a solid choice to fill around playsets, slides, and jungle gyms. This size has also been used in walkways if you prefer a smaller sized material. You'll love this product, and so will the children!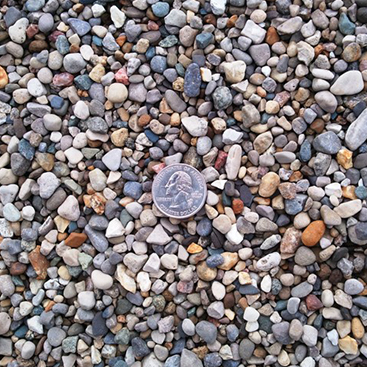 Courtesy of The Yard NJ
3/4" river rock - The 2nd smallest sized rock available, these sized stones are most commonly used in pathways, walkways, and garden paths. Walking upon these stones is quite comfortable due to their small size and smooth edges and texture.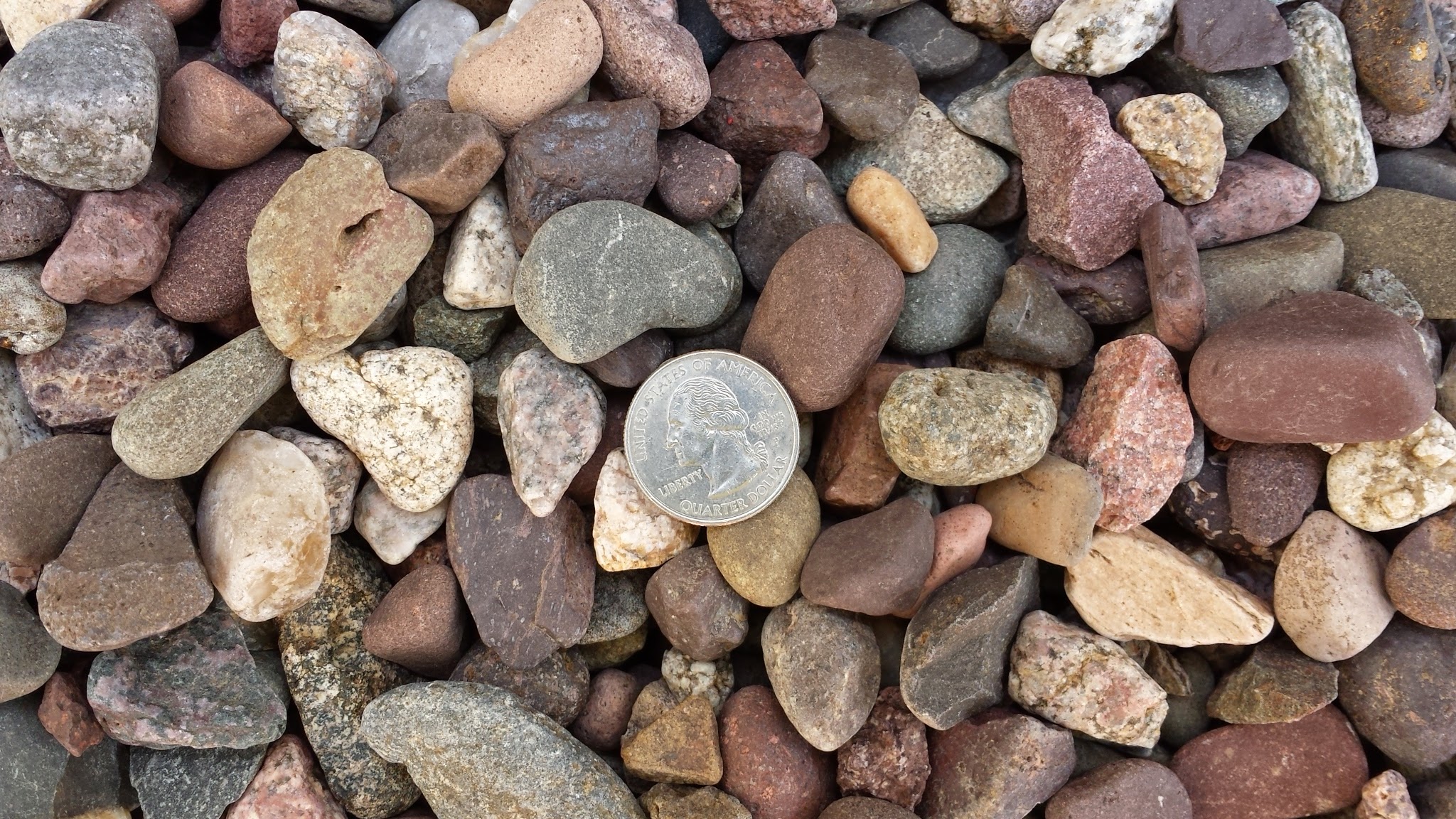 Courtesy of Ericksons Landscape Supply
1" river rock - One inch river rock is the most versatile of all the stone sizes. Because it is not too big, and also not too small, this rock is commonly used in walkways, patio areas, backfilling behind retaining walls, and water features. The only limits in usage in this size category is your imagination.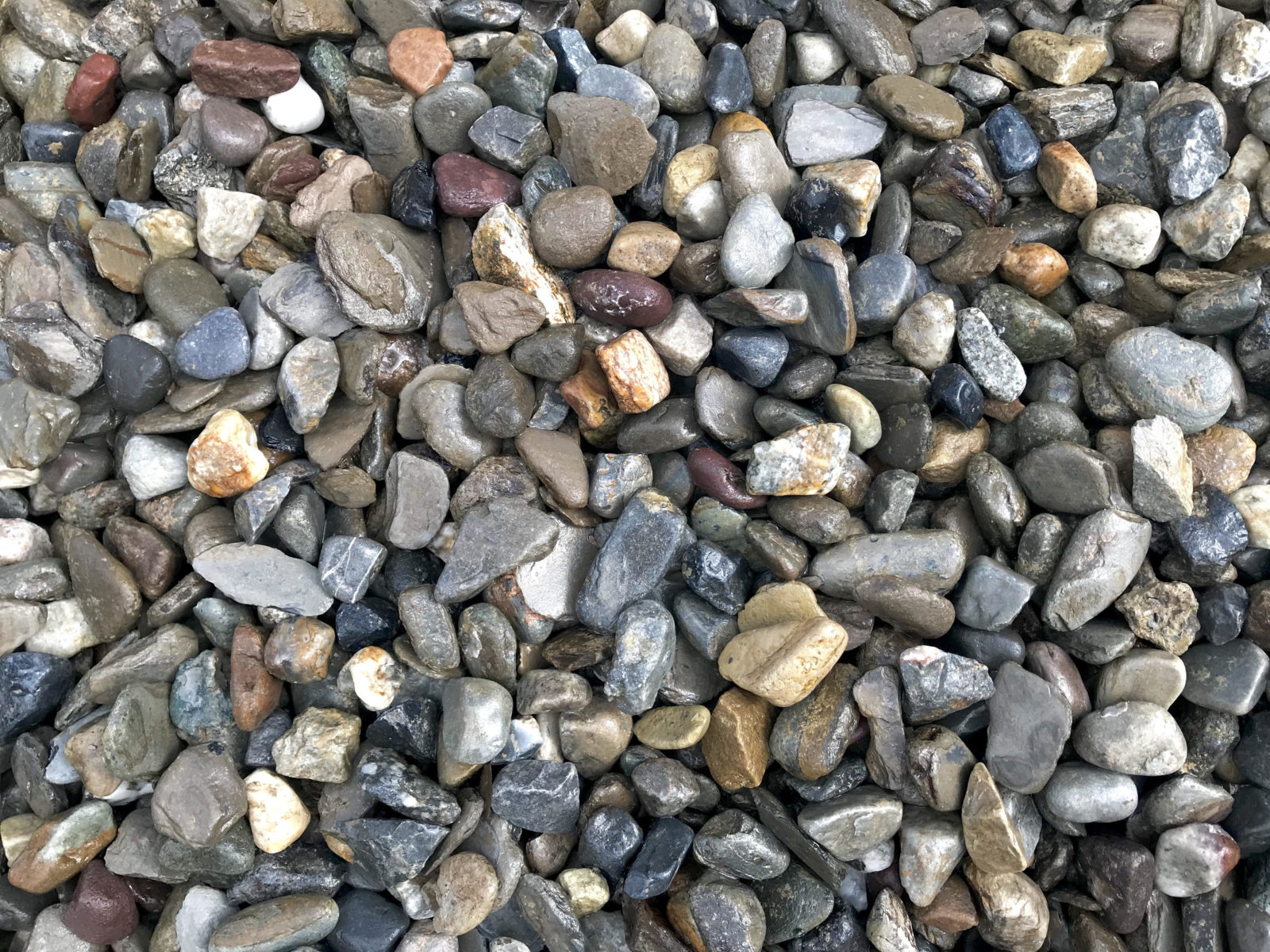 Courtesy of Lehnhoff's Supply
1-3" river rock - In this size range, river rock is mostly used and suited for decorative property features and landscaping enhancements. For example, many customers have used this sized rock for water feature projects, such as waterfalls, calming manmade creeks and streams, and foundations around water fountains. Separately, if mulch is not appealing to you, we strongly consider using this size as a replacement to mulch.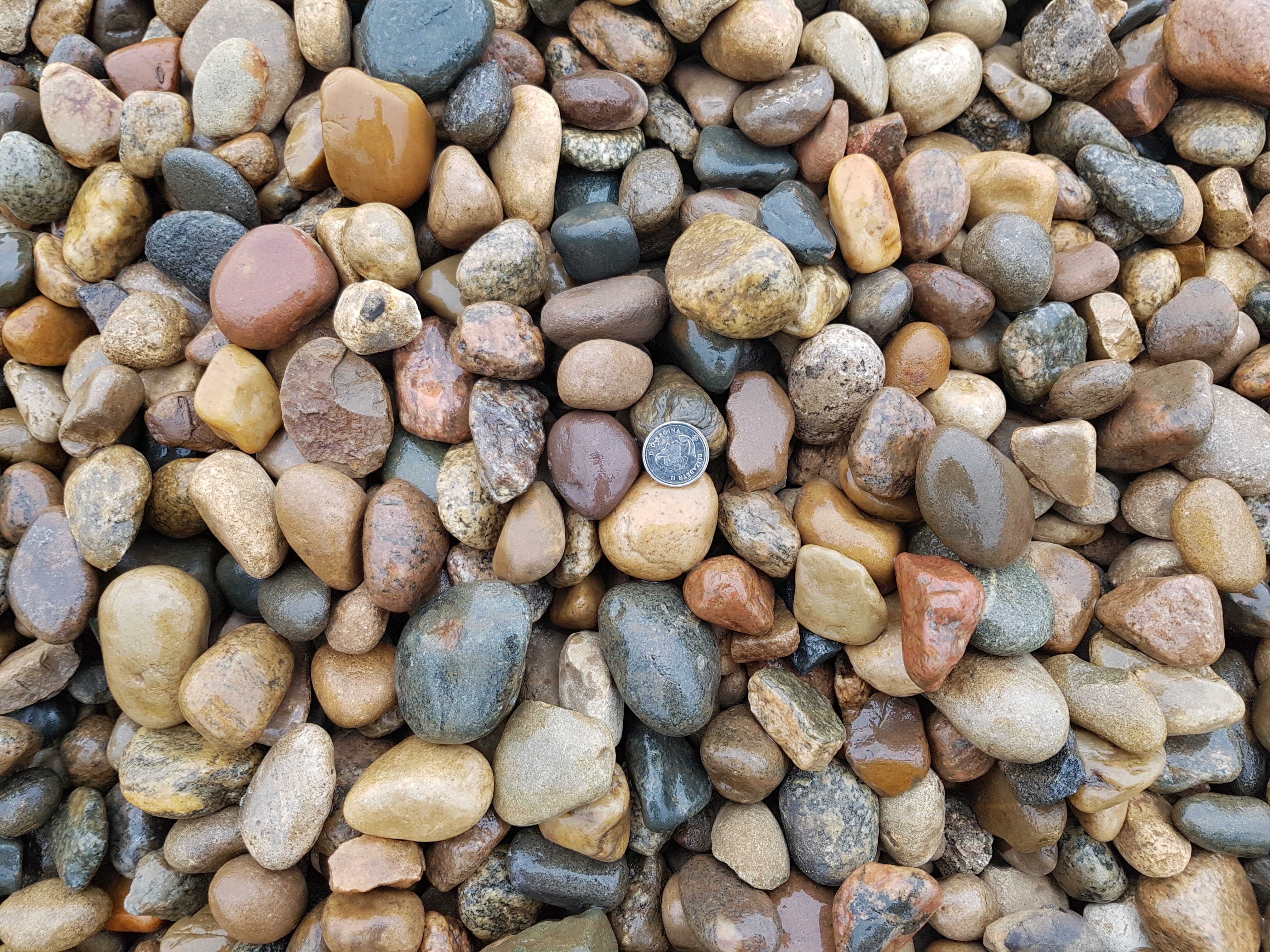 Courtesy of Rock Bros
3-5" river rock - At this size, most property owners use this to accentuate existing landscaping features and attract attention to them. It is also quite common to use this is manmade waterfalls, water features, and as accent stones around other points of interest such as a statue, tree, or shrubery.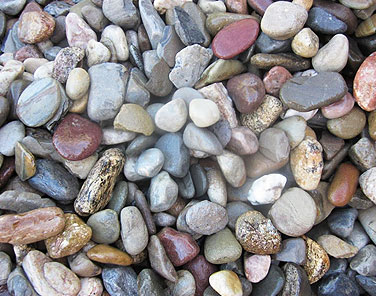 Courtesy of Tilden Farm